Mining sector faces challenges in Africa
Foreign investors still wary of challenges facing mining projects in Africa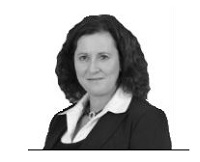 There appears to be a significant lack of foreign investment capital to develop mining projects in Africa. The continent still poses too many challenges to investors - and these obstacles are growing as African governments mature.
"While foreign investors are reticent to invest in Africa, there is massive opportunity for mining throughout the continent, and as infrastructure grows, so mining will grow," says Lauren Patlansky, managing director of Grant Thornton's Asia business services.
The early findings from Grant Thornton's global mining survey for 2014, which captures industry sentiments about mining trends affecting the industry and individual mining businesses, identified 52 different countries where mining assets are located around the world. The majority of assets reported in the survey, as reported by the respondents, were in Australia (33%), USA (28%) and Canada (27%).
The major challenges associated with foreign mining investment into Africa continue to be political, economic and regulatory uncertainty. In addition, black economic empowerment (BEE) regulations in many African countries and aggressive unionisation in South Africa make foreign direct investment increasingly unattractive to global investors who are turning their attention elsewhere.
Grant Thornton's 2014 global mining survey reveals that the factors which are constraining miners' abilities to expand / growth their organisations are increased government involvement / regulations (39% of all respondents stated this as a constraint), volatile commodity pricing (26%), access to funding (10%) and permitting or processing procedures (9%).
Mining companies that should have been in production throughout Africa by now have had timelines stretched by years because of a variety of challenges. These delays are prohibitively costly.
"The challenges are not new, but they are becoming more onerous," says Patlansky. "African governments have matured and as a consequence, they are making it more challenging for foreign investors to access their resources, compared to in the past. They are far more cautious about foreign investment, having learnt the hard way."
Today, South Africa has strict BEE regulations, while Zimbabwe has an indigenisation policy and requires compliance certification for all businesses operating in the country.
"Africa is protecting its own people and governments are no longer giving away Africa's resources and wealth," says Patlanksy.
While there has been a slowdown in foreign investment by the United States and the European Union recently, China increased its global outbound FDI spend to a record US$87,8 billion for the year to September 2013.
"China has a strong appetite to invest in mining in Africa," says Patlansky. "Chinese State-owned enterprises have the funds available to withstand the risks of investment into Africa."
"In today's economy, African mining companies would do well to remember that companies with capital seek more advanced projects that have less lead time and less risk," she concludes.
Further reading
• Grant Thornton South Africa - full press release
For further information please contact:
Nico Olwagen
Regional senior manager: Africa
Grant Thornton International Ltd
T +27 (0)11 322 4593
M +27 (0)82 492 4281
Director of Public Relations and External Affairs
T +1 312 602 8955